CUSTOMER VALUE LEADERSHIP AWARD
Frost & Sullivan opines that TATAA Biocenter is best positioned to offer the most comprehensive range of services pertaining to nucleic acids
Key reasons for its superior performance include the strength of its offerings and renowned educational programs, highest quality of service, strong vendor partnerships and infrastructure capabilities, and the overall acumen of its personnel. Frost & Sullivan believes that the center is poised for continuous success in the European gene expression profiling services market. The Frost & Sullivan Award for Customer Value Leadership is presented each year to the company that has demonstrated excellence in implementing strategies that proactively create value for its customers with a focus on improving the return on the investment that customers make in its services or products.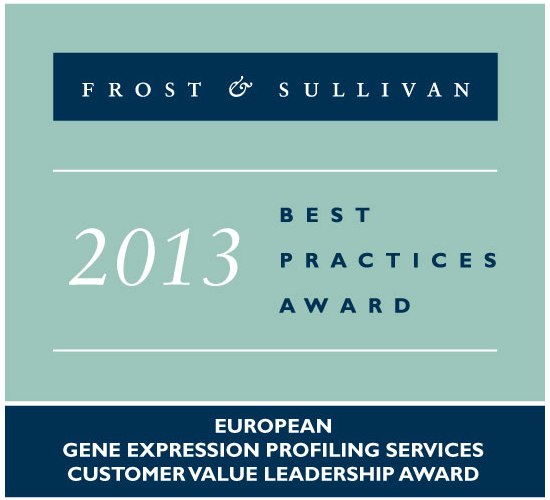 Talks at qPCR dPCR & NGS events 2010 – 2019
More scientific talks from the TATAA team

Learn about GenEx